About Us
Gurukul – established on the auspicious day of Mahashivratri, Vikram Samvat 1980, on 18th February 1924 at the banks of the sacred river Poorna, with its sylvan surroundings, of holy place founded by Divine presence of Swamiji.
Premises which is spreaded in 33 acre with natural beauty which adorns and embellishes the campus. Gurukul is located in a calm, serene and pollution free zone, far away from the glare of the city. A serene ambience conductive to studies and joyful learning. A Legacy of more than 90 years for quality education. The school is culmination of the Indian Reformer Swami Shree Dayanand Saraswati's vision of modern education and promulgation of Indian culture and traditions.
Indian culture is considered as one of the oldest in the world for its cultural unit since ancient times. The colonical system of education has outlived its utility and envisioned on unique reorientation of the system of education. Both worldly and spiritual education is essential without which life has no value.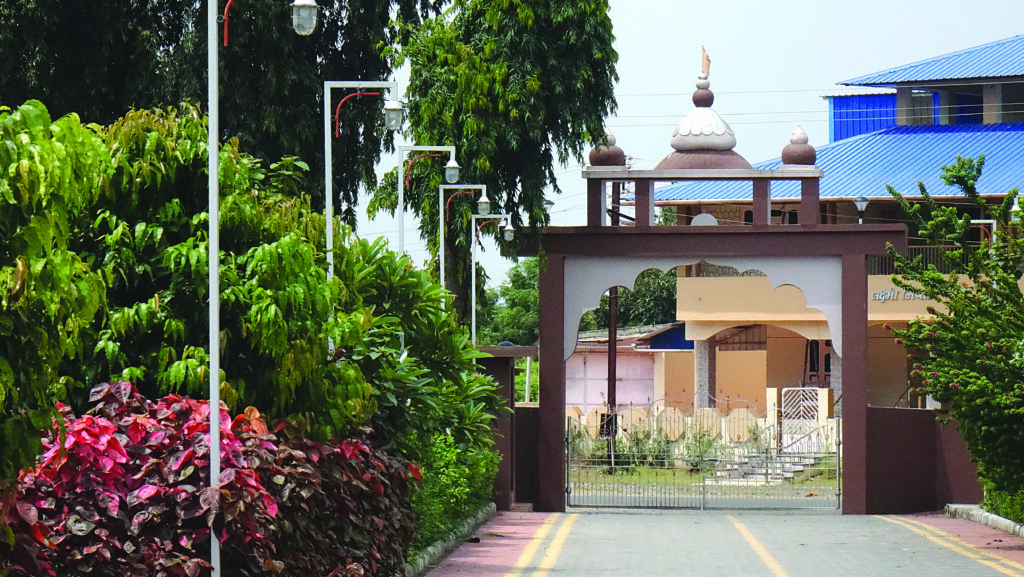 To accomplish this vision the founder of Arya Samaj Maharishi Dayanand Saraswati's disciple Swami Shree Shraddhanandji laid foundation of Gurukul which envisages the growth of every Brahmachari (student) into enlightened intelligent responsible and productive global citizen. Gurukul aims to enshrine Indian values with holistic approach in its education programmes.
Our vision is to prepare 21st century citizens possessing a strong sense of community with an International perspective – "Indian by heart and global by mindset".
A gurukul educator is knowledgeable, articulate and courteous proficient in the discipline as well as stay abreast of worldwide trends in education with a general outlook towards life and the values.